At Northwestern Medicine, we know that diversity makes us better, and we are committed to cultivating a workforce as diverse as the patients we serve. In an inclusive environment, every interaction with patients, families and co-workers has the potential to make a profound impact — on them and on you.
Northwestern Medicine is a leading integrated academic health system where the patient comes first. No matter where you work at Northwestern Medicine, you will be an integral part of our relentless quest to deliver better health care. Within our facilities, our quest for better includes world-class medical care and groundbreaking research. Beyond our walls, it includes building better communities across Chicagoland together with our community partners. To learn more about our community initiatives, visit nm.org/community.
We are an equal opportunity employer and provide competitive benefits, ranging from tuition reimbursement and Student Loan Repayment to 401(k) matching and wellness benefits. We are dedicated to your well-being so you can be dedicated to our patients.
Culture
Our Mission, Vision and Core Values
Whether directly providing patient care or supporting those who do, every Northwestern Medicine employee has an impact on the quality of the patient experience and the level of excellence we collectively achieve. This knowledge, expressed in our shared commitment to a single, patient-focused mission, unites us.
Mission
Northwestern Medicine is a premier integrated academic health system where the patient comes first.
We are all caregivers or someone who supports a caregiver.
We are here to improve the health of our community.
We have an essential relationship with Northwestern University Feinberg School of Medicine.
We integrate education and research to continually improve excellence in clinical practice.
We serve a broad community and strive to bring the best in medicine closer to where patients live and work.
Vision
To be a premier integrated academic health system that will serve a broad community and bring the best in medicine—including breakthrough treatments and clinical trials enhanced through our affiliation with Northwestern University Feinberg School of Medicine—to a growing number of patients close to where they live and work.
Values
Patients first: Putting our patients first in all that we do
Integrity: Adhering to an uncompromising code of ethics that emphasizes complete honesty and sincerity
Teamwork: Team success over personal success
Excellence: Continuously striving to be better
Recently Viewed Jobs
You do not have any recently viewed jobs
We employ thousands of employees across the Chicagoland area. Each location has a unique story, but shares the same vision. Start your job search to become part of something better.
Northwestern Medicine has:
More than 33,000 employees dedicated to exceptional service and care
More than 5,400 aligned physicians, including faculty, residents and scientists, offering treatment informed by the latest research from Northwestern University Feinberg School of 11 hospitals, eight of which have Magnet® recognition from the American Nurses Credentialing MedicineCenter for meeting the highest standards for patient care and nursing excellence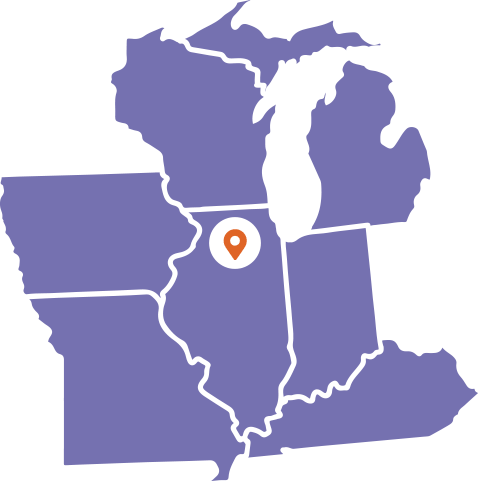 Honors, Awards and Accreditations
One of America's Best Places to Work
Anchored by Northwestern Memorial Hospital, the only Illinois hospital on the National Honor Roll for 12 straight years, Northwestern Medicine's integrated, academic health system is in relentless pursuit of better medicine.
Northwestern Medicine has been recognized for three consecutive years on the Becker's Hospital Review "150 Great Places to Work in Healthcare" list. We were recognized for providing robust work/life support that includes career development and advancement, a competitive benefits package, health and wellness programming, on-site child care, flexible schedules and a rich organizational culture.
Forbes ranked Northwestern Medicine No. 14 on its 2023 list of America's Best Large Employers. The ranking was based on survey responses from employees of large companies who were asked to rate their willingness to recommend their own employers to friends and family, and to nominate organizations other than their own.
To earn national recognition, hospitals and health systems must show ongoing evidence of clinical excellence. Northwestern Medicine meets the challenge and consistently places among the best in the nation for patient satisfaction and quality of care.
Read more about Honors, Awards and Accreditations received at Northwestern Medicine.